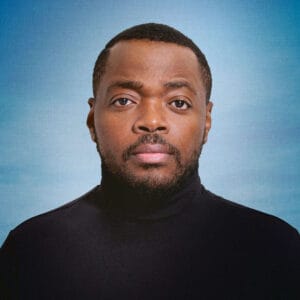 About Me
My name is Romeo Shagba, and I'm a visual artist. I depict my characters in sparse and eerily familiar environments, capturing only brief moments of what seem to be an ongoing dream. 
I like to merge the warm and textured qualities of romantic-era paintings with techniques and tools from today, attempting to lock the look of my work within a fictional time frame between then and now. 
I achieve my work with photography, digital painting, motion design, and collage. 
I'm currently based in Winnipeg, and I've had the chance to both work as a creative professional and show my work in Malaysia, Nigeria and Canada.
If you'd like to discuss collaboration or inquire about my work please email hello@romeoshagba.com or fill the contact form here 
Exhibitions
2023 |  HOME by RÈVES  - Group Exhibition  - Video Art Installation| Winnipeg, Canada
2023 |  Flower Child - Solo Exhibition | Winnipeg, Canada
2020 |  The Forth Rotating Gallery | Winnipeg, Canada
2019 |  Generation Y | Abuja, Nigeria
2019 |  The Open Show | Abuja, Nigeria
2018 |  Influx - Video Installation  | Abuja, Nigeria
2015 |  Afromodernism | Abuja, Nigeria
2015 |  Sprawling Cities By Alimi Adewale - Video Art Installation | Abuja, Nigeria